Upload your Wolfpack One Card photo
To ensure your card is ready for orientation, please upload your photo before June 1.
Be sure to review our photo criteria to ensure yours is accepted the first time: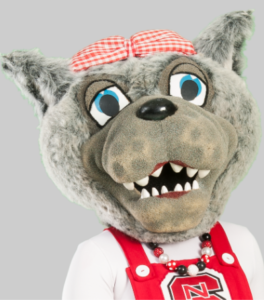 Your photo should meet the following criteria.
In focus.

We need a clear image of ONLY you (not blurry, grainy, or fuzzy) against a plain background

Forward-facing.

Include a full face-and-shoulders shot, squarely facing the camera. Make sure your eyes are open and visible.

Evenly lit.

Find a place free from sunbeams and shadows. 

Vertical

. Crop your photo just above the top of your head to your collarbone.

Unenhanced.

Don't use lenses, filters, text, emoji, stickers, etc.. You can, however, use the basic editing function within your cell phone to adjust light/brightness.

Unadorned.

Ensure you are not wearing a hat, sunglasses, or other accessories that would obscure your face or head

. If you wear a head covering daily for religious reasons, you can wear it; just adjust it to provide a full-face view. If you wear prescription glasses, you can wear those, too. 

Appropriate.

This is your ID photo for the next four years. The best choice of clothing is a solid-colored shirt or top.

Original. Copyrighted photos cannot be accepted.
Saved correctly for submission. Save it as a jpeg with a minimum pixel size of 600 px by 600 px and a maximum file size of 2 MB.


Upload Photo
You will be contacted when your card is ready. If you are in the Raleigh area, you may pick up your card Monday – Friday 8 a.m. – 5 p.m. Check with the office first to ensure your card is ready.
If you are a temporary employee, visitor, contractor or affiliate and your department requires you to have an ID card, please complete this form before coming to our office.